New Player's Club Member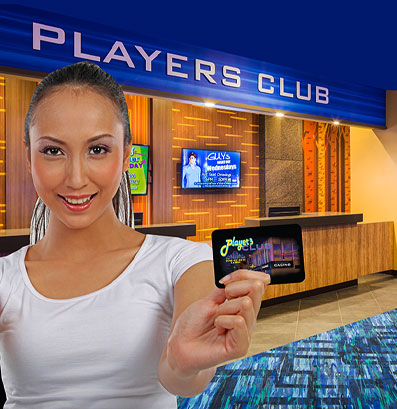 It Pays to be a Player's Club Member!
Get your first bonus of $5 Club Cash just for joining the Club!
New Member Bonus available only one time to Fond-du-Luth Casino and Black Bear Casino guests.
New Member Bonus Rules: Must be present with a physical valid ID. Must be at least 18 to sign up. Guest may only redeem one time. All Club Cash must be played within the timeframe. All promotions are subject to change/cancelation without notice at the discretion of management.
Membership Rules:
Membership is free and is open to all guests/patrons who are at least 18 years of age (must have valid, physical, photo ID).
Player's Club rewards are nontransferable.
Guest must only use the card account assigned to them. (No team playing)
Any misuse as determined by management, the account may be adjusted, suspended and/or deactivated.