New Player's Club Member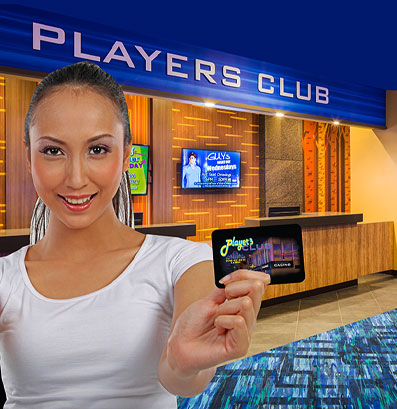 It Pays to be a Player's Club Member!
Get your first bonus! Receive $5 in Club Cash by earning 10 points the day you sign up.
Qualifying timeframe: 12:30 AM - 11:30 PM
Rules: Must be present with a physical valid ID. Must be at least 18 to sign up. Guest may only redeem one time. All Club Cash must be played within the timeframe. All promotions are subject to change/cancelation without notice at the discretion of management.